Regular price
$49.99 USD
Sale price
$39.95 USD
Unit price
per
Sale
Sold out
In stock
6 REASONS TO BUY A GOLF SWING™ MAT TODAY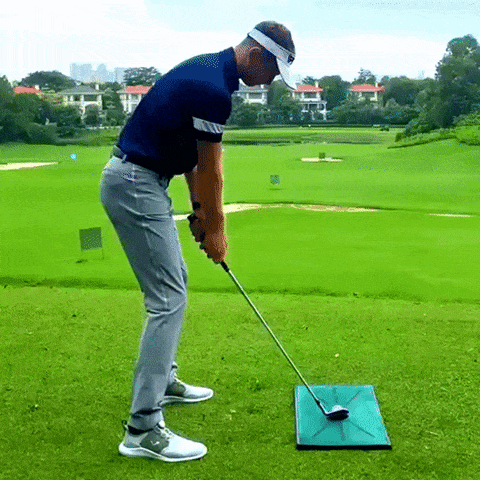 1. SIMPLE TO USE, OUTSTANDING RESULTS.
Golf Swing Mat™ lets you get to work on improving your strike instantly. Just place your ball on the center spot, take your strike, and look at what the mat tells you about the hit. You'll get immediate feedback that allows you to adjust and improve with every single swing.
2. SHAVE 10+ STROKES OFF YOUR GAME.
Hitting off-center is the No. 1 cause of losing distance with your strike. Thanks to the instant feedback offered by Golf Swing Mat™, you'll be able to adjust your swing immediately and start improving in a hurry.
3. ITS A COST-EFFECTIVE SOLUTION
From just $38.99, you'll have an easy way to drill your setup, figure out the low point of your strike, and accurately judge swing direction. If you have experience, you'll be able to glean insights from this product as useful as what you'd get from a $10,000+ launch monitor at a fraction of the price.
4. LEVEL UP ALL ASPECTS OF YOUR GAME.
The Golf Swing Mat™ can be used to enhance your drives, tighten up your short game, get better at chipping around the green, and everything in between. Whatever your focus is, you'll be able to find a place in your practice routine for this product.
5. IT'S ENDORSED BY THE PROS.
PGA Golf Professionals James Robinson and Dan Hendrikson are just two of the pros who have seen the power of THE Golf Swing Mat™ for themselves.
6. EASY TO USE
The Golf Swing Mat™ is intended for all golf players at any skill level to enhance golf gameplay. Simply place The Golf Swing Mat™ on the ground and start swinging!
SPECIFICATIONS:
Weight: 240g
Size: L - 60 cm/24″, W: 30cm/12″
Shipping

We offer Free worldwide shipping on all orders! All orders take 6-12 business days to be delivered depending on your location.
30-Day Guarantee

All orders include a 30 day guarentee. If anything happens within 30 days of recieving your product, contact our support team for a swift and active reposnse.
F.A.Q.

Q: What's Included in the Package?

A: The basic package will contain 1 Home chipping net, 1 support rod, 2 metal stakes (for outdoor use). You may upgrade your product bundle to include balls and the chipping turf for an additional cost. Those bundles are located at the top of the product page in the "Choose Bundle" selection.

Q: Is it Easy to Assemble the Chipping Net?

A: Yes, it was designed for that specific reason. If you have trouble, follow these instructions;

Take out all of the items in your net; the net itself, 1 support rod(comes in two pieces) and 2 metal stakes. First fully open the net as it mave have been secured with an elastic band for shipping. Then connect the two support rods. Put one end of the rod at the upper back metal ring of the net and connect the bottom part of the rod to the bottom metal ring. The rod will be suspending both the top and bottom parts of the net for maximum stability. IF using outside, simply install the metal rods in the ground with the loop of the rod overlapping the net.

Q: What are the Dimensions?

A: Setup Size: (Length * Height * Depth) 22.5*22.5*22.5in


Q: How Long Does Delivery Take?

A: US Orders can 5-7 business days and all international orders take 7-12 business days.
View full details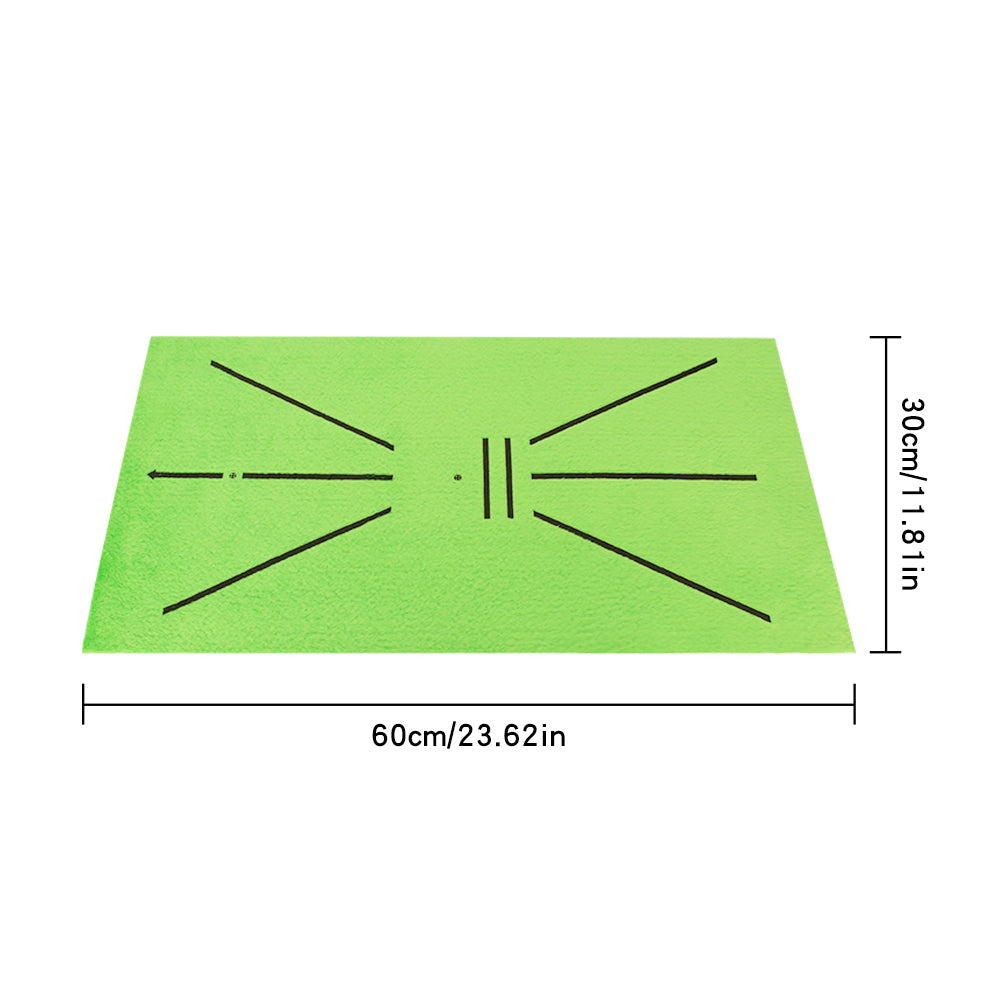 Practice Makes Perfect
Mastery comes from repetition. Going to the course 1-2 times per week for the 6 months of the year your course is open is not enough to become consistent with your chipping. Give yourself the ability to practice all year, every year - for less than the price of a single round of golf!
Why 27HoleGolf?
Our mission is to inspire golfers of all skill levels to reach their full potential and enjoy the game to the fullest. We believe that golf is more than just a sport - it's a way of life that fosters respect, integrity, and camaraderie. We are dedicated to creating high-quality, innovative golf products that enhance performance, comfort, and style on and off the course.
Indoors or Outdoors!
What if we told you high-quality clubs don't make a high-quality golfer? Get the most out of those expensive irons by refining the stroke and finesse they require - before you get to the course. Use our Practice chipping net inside or out!