Regular price
$49.99 USD
Sale price
$29.99 USD
Unit price
per
Sale
Sold out
In stock
【Function】This golf training grip is to be used as a training tool to tell players where their hands are. This is an essential and useful golf training accessory for yout for right-handed and left-handed golfers, which helps to bring you more convenience, to help you practice golf better.
【Function】This golf training grip is to be used as a training tool to tell players where their hands are. This is an essential and useful golf training accessory for yout for right-handed and left-handed golfers, which helps to bring you more convenience, to help you practice golf better.
【Function】This golf training grip is to be used as a training tool to tell players where their hands are. This is an essential and useful golf training accessory for yout for right-handed and left-handed golfers, which helps to bring you more convenience, to help you practice golf better.
【Function】This golf training grip is to be used as a training tool to tell players where their hands are. This is an essential and useful golf training accessory for yout for right-handed and left-handed golfers,which helps to bring you more convenience, to help you practice golf better.
【Easy to carry】You can carry it anywhere and practice indoor day or night. No limit to the usage scenario as the small space. Ideal golf trainer for the urban busy crowd.
【Premium Rubber Material】Golf Training Aid Golf Club Handle adopts premium rubber material,non-slip and comfortable, good flexibility and resistance to tortuosity, soft and durable, not easy to age and fadeh having high performance and longer service lives , enable you to use for a long-term time.
【Excellent Performance】Golf Swing Training Grip is the start of a great golfer, so you need to have an assistant like this. Suitable for beginners to learn the correct grip posture instantly.
【Interoperable】:Training grip ,perfect to help improve all aspects of your golf game including putting, chipping, irons and driving, best essentials for the beginner practice
Shipping

We offer Free worldwide shipping on all orders! All orders take 6-12 business days to be delivered depending on your location.
30-Day Guarantee

All orders include a 30 day guarentee. If anything happens within 30 days of recieving your product, contact our support team for a swift and active reposnse.
F.A.Q.

Q: What's Included in the Package?

A: The basic package will contain 1 Home chipping net, 1 support rod, 2 metal stakes (for outdoor use). You may upgrade your product bundle to include balls and the chipping turf for an additional cost. Those bundles are located at the top of the product page in the "Choose Bundle" selection.

Q: Is it Easy to Assemble the Chipping Net?

A: Yes, it was designed for that specific reason. If you have trouble, follow these instructions;

Take out all of the items in your net; the net itself, 1 support rod(comes in two pieces) and 2 metal stakes. First fully open the net as it mave have been secured with an elastic band for shipping. Then connect the two support rods. Put one end of the rod at the upper back metal ring of the net and connect the bottom part of the rod to the bottom metal ring. The rod will be suspending both the top and bottom parts of the net for maximum stability. IF using outside, simply install the metal rods in the ground with the loop of the rod overlapping the net.

Q: What are the Dimensions?

A: Setup Size: (Length * Height * Depth) 22.5*22.5*22.5in


Q: How Long Does Delivery Take?

A: US Orders can 5-7 business days and all international orders take 7-12 business days.
View full details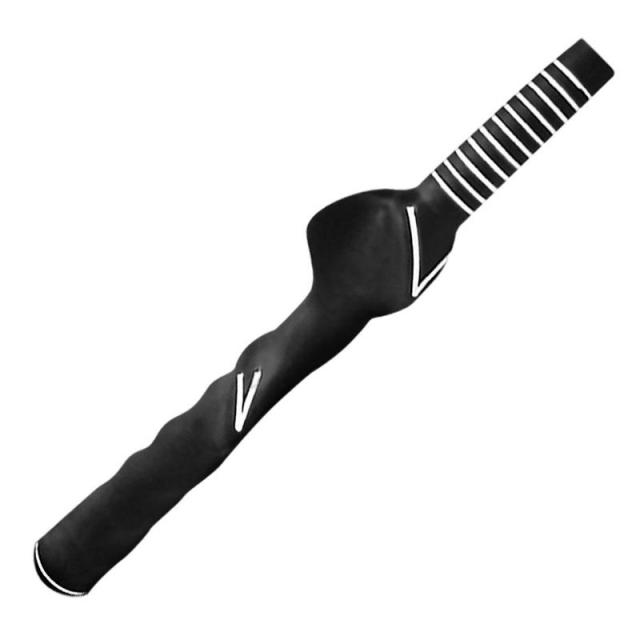 Practice Makes Perfect
Mastery comes from repetition. Going to the course 1-2 times per week for the 6 months of the year your course is open is not enough to become consistent with your chipping. Give yourself the ability to practice all year, every year - for less than the price of a single round of golf!
Why 27HoleGolf?
Our mission is to inspire golfers of all skill levels to reach their full potential and enjoy the game to the fullest. We believe that golf is more than just a sport - it's a way of life that fosters respect, integrity, and camaraderie. We are dedicated to creating high-quality, innovative golf products that enhance performance, comfort, and style on and off the course.
Indoors or Outdoors!
What if we told you high-quality clubs don't make a high-quality golfer? Get the most out of those expensive irons by refining the stroke and finesse they require - before you get to the course. Use our Practice chipping net inside or out!